Sir Henry Cooper
Sir Henry Cooper entered the public consciousness in the 1950s and 60s as a professional boxer, attaining worldwide fame and respect through his achievements.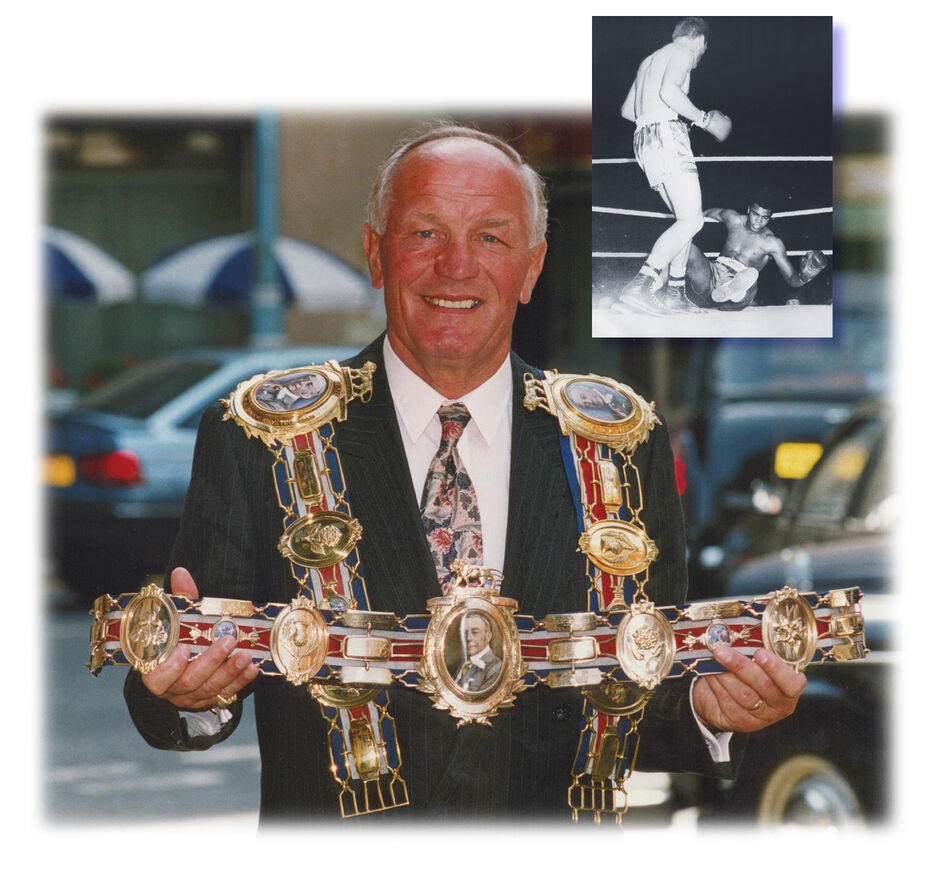 It was on 18th June 1963 that Henry Cooper's left hand sent a young up-and-coming boxer called Casius Clay (later Muhammed Ali) flat on his back in front of a packed Wembley Stadium. They became firm friends and remained so.
Sir Henry was the only British boxer to win three Lonsdale Belts outright and was regarded as the most popular of all English boxers, affectionately known in England as "Our 'Enry".
He was the first to win the BBC's Sports Personality of the Year award twice (in 1967 and 1970) and one of only three two-time winners in the award's history.
Sir Henry has maintained this respect and fame throughout world of sport and the wider community since then. He was knighted by Her Majesty Queen Elizabeth II in 2000 in recognition of his work for charity.
Sir Henry was a keen golfer, and a past Captain of the Variety Club Golf Society.
He became patron of the Junior Masters in 1999 and continued to attend the tournament - both as a player in the Junior-'Pro'/Am - and as our Patron at various luncheons during the tournament and social events throughout the year until ill health made this impossible.
Sir Henry died on May 1st 2011, and we still sorely miss his support and friendship.
With his, and his family's, consent the Sir Henry Cooper Junior Masters Golf Championship will live on as a perpetual memorial to this great man.